Fitchel & Sons wands are for serious practitioners.
If you are a sincere practitioner of any skill level, and possess a true heart,
we will arrange to provide you with the wand of your choice.
Wands are completed only during the full moon.
There is a possibility that fulfillment of your order could take up to 30 days.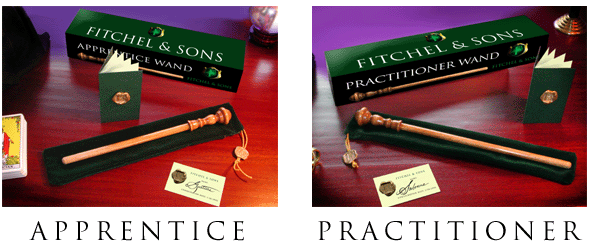 Lostwood Arts is the Exclusive U.S. Distributor for Fitchel & Sons
Touch this link to order your wand

About Fitchel & Sons / The Wands / Home / Order Wand / Email Us / New! WANDING by Evan Twede / Frequently Asked Questions
©2002 Fitchel & Sons, USA / Distributed by Lostwood Arts